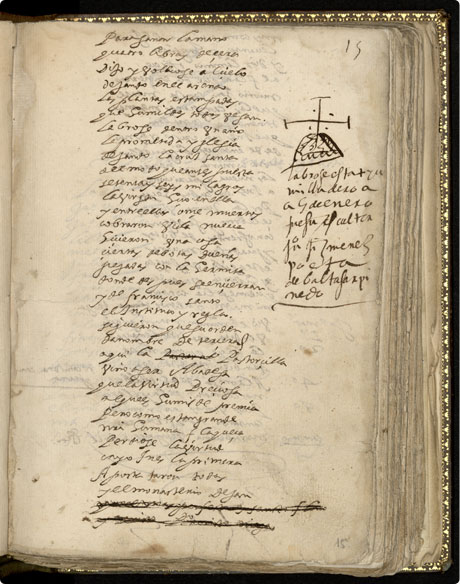 The heart of Manos is a database that provides information, based on handwriting analysis and other details, about the identity of the people who created the manuscripts—whether those are the playwrights themselves, or professional copyists, actors or other theater company members, or just theater aficionados.
We invite the participation of all theater-lovers and the collaboration of all those with some experience in manuscript culture and the theater of early modern Spain.
The database can help researchers in various ways:
Locate extant manuscripts by many authors, in many collections;
Recognize the handwriting of a large number of dramatists and copyists;
Evaluate whether a particular manuscript is authorial; whether the copyist or copyists have been identified; whether they copied other manuscripts as well; and the relationship of each manuscript to the playwright who wrote it and to theater companies that owned it
Finding as-yet-unpublished performance records;
Locate information that may help identify the author and date of the manuscript in question, and the company for which it was written;
Find information on censorship of manuscripts;
Identify when and where a play has been performed from any given manuscript;
Identify orthographic practices of a dramatist or copyist;
Find how the text has been altered for performance or by censors;
Images from the Spanish National Library appear thanks to an agreement with the Library.